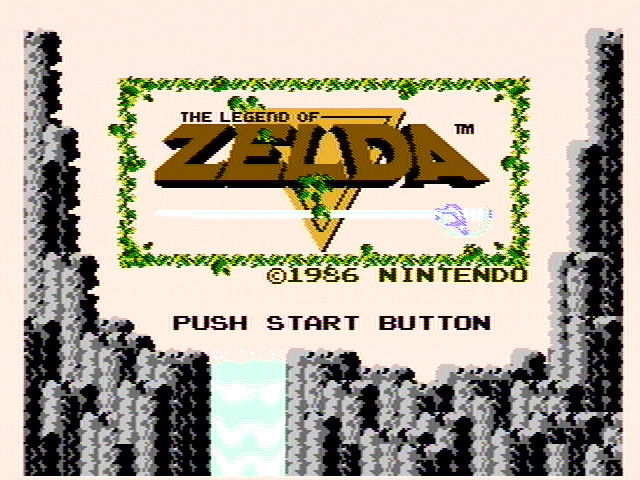 This is the Legend of Zelda, of course it's essential. You didn't need me to tell you. You didn't need to listen the episode. Anyone who loves video games knows of the cultural and historical significance of The Legend of Zelda. The franchise is alive now more than ever and everyone can recite lines like "It's dangerous to go alone, take this!"

If Donkey Kong was Miyamoto's breakthrough, and Super Mario Bros. was the game that defined a generation, then The Legend of Zelda is the one that was ahead of it's time. We have played 57 other Nintendo games at this point and frankly nothing has come close to The Legend of Zelda. Few games in the thirty plus years since it's release have come close to capturing what The Legend of Zelda does. Of course, it's older and more abstract now, but for anyone who has played Breath of the Wild or similar minded games, this NES classic really isn't that hard to get into.

It's essential because it gets nearly everything right. I could talk about what works, but playing it for yourself will demonstrate that. Instead I'll offer my biggest complaint. The Legend of Zelda on NES cannot be experienced in it's purest form anymore because it will VERY LIKELY require a guide for most people to beat it. Back in the day, the game was supposed to be something you talked about with friends to share secrets and progress. It was different then talking about story or cheats, this was on a certain level meta-gaming. And you could say we have already seen this with the Warp Zone in Super Mario Bros. but I argue this case is different because it hinders progress if you can't solve it.

If you somehow haven't played The Legend of Zelda yet (no shame, I played it for the first time in 2015), let me make a recommendation: Coordinate a play through with friends or talk to friends who have played the game. It will be so much more rewarding than a strategy guide or cheating. There really isn't anything else like this one YET on NEStalgia. Just like the cartridge, this game is gold.
THE VERDICT - ESSENTIAL
CHECK OUT MORE COVERAGE OF ADVENTURE GAMES BELOW